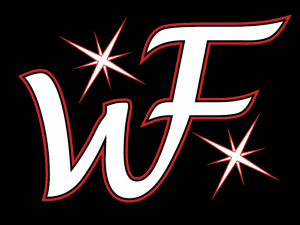 The WFAS prep team, the Tundra Wolves, was created to allow athletes and parents the opportunity to experience all-star cheerleading in a shorter, less costly, and less intense season. There are NO requirements, evaluations, or tryouts to be placed on this team. We do set the ages for this team at 8yrs to 14yrs. Registration for this team typically occurs in September of each season. Just like full season athletes, competition age is based on age as of August 31st of the competition season. The team is filled on a first come basis and the maximum positions allowed each season is determined by the coaching staff. The athletes on this team do count towards our maximum allowed limit of 125 so the size of the prep team may be adjusted based on the total number of full season athletes for that year.
Athletes who participate on this team will experience all-star cheerleading competitions just like the athletes on the full season teams. However, since this team starts over from scratch each season, it is not recommended that athletes participate on this team for more than 2 seasons. Athletes are not prohibited from cheering on Tundra Wolves for more than 2 seasons, but the repetitiveness of starting over each season will likely become boring. Hopefully over the course of one or two seasons on this team, an athlete and her parents will have decided to move up to the full season program or that all-star cheerleading is not a sport that they wish to further pursue.
It should also be noted that tumbling skills and progressions may not be as focused on this team as they are in a specific tumbling class. All aspects of competitive cheerleading must be taught to this team from the beginning each year from stunting, pyramids, jumps, dance, motions, and tumbling. Team tumbling practice may sometimes need to be replaced with competition routine practice if it is deemed imperative by the coaching staff. The objective is to have the team prepared for competition. Therefore, if an athlete is certain that her goal is to one day make a WFAS full season team and she does not have the required tumbling skills, she should consider taking a tumbling class and/or private tumbling lessons instead of participating on Tundra Wolves or in addition to cheering on Tundra.
There will only be one WFAS prep team each season. Spots are filled on a first come, first paid basis. Priority will be given to athletes who cheered the previous season. Depending on the age of the oldest athlete the team will either be Youth or Junior age. The level of the team will be determined by the skills of the majority of the athletes on the team. More than likely the team will be level 1 most seasons. The level for the team will typically be determined by mid to late October.
The WFAS Prep competitive season will typically run from mid October-April. The team will have an event in January, February, March, and April.
We hope that you will consider allowing your athlete to become a part of our program. More information about the WFAS Prep team season is available in the WFAS Program Handbook located on the 'Wake Forest All-Stars' page of the website.